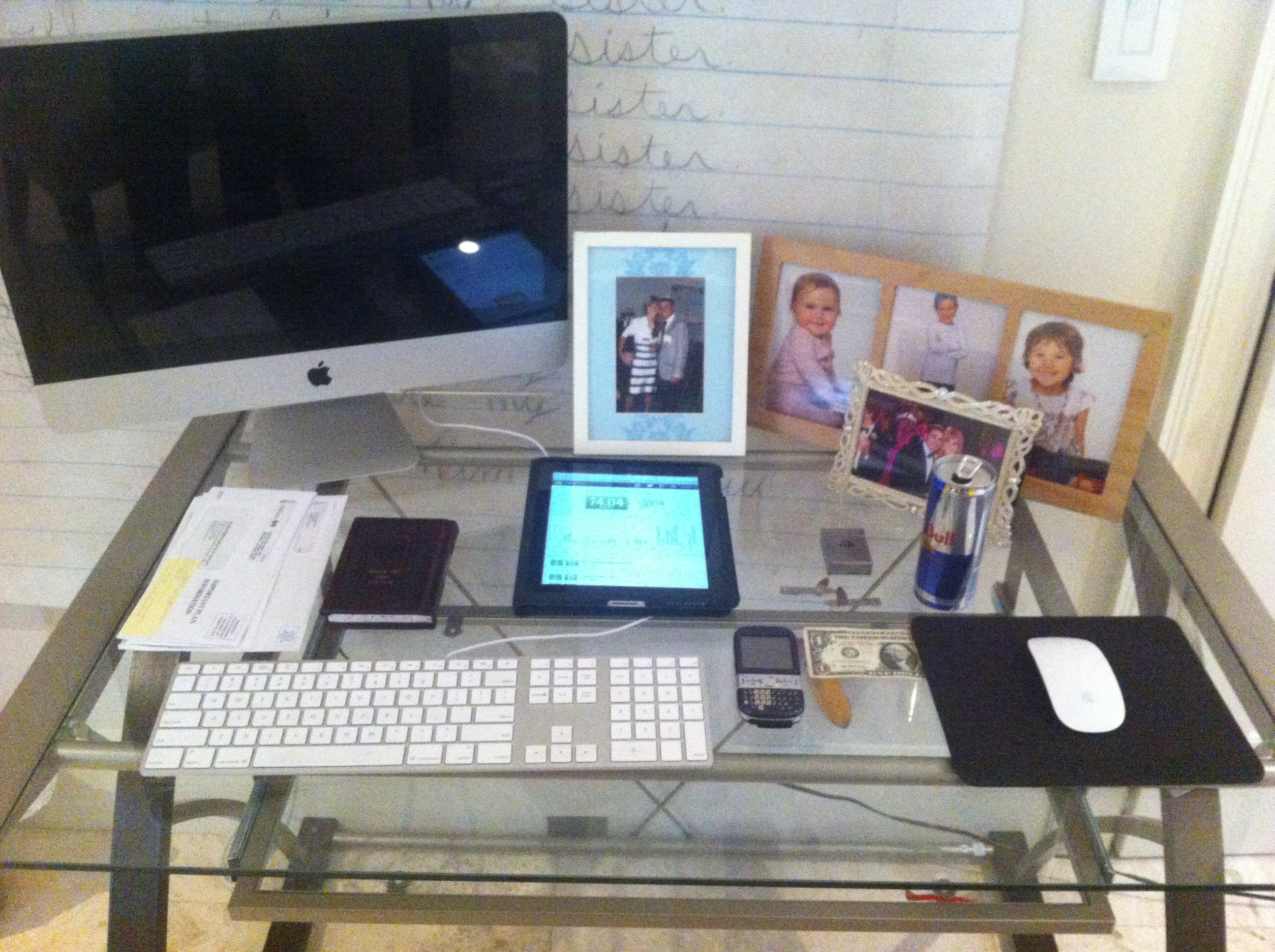 David Schottenstein runs two companies. Swiss Stays, which is the world's first adjustable sized collar stay, designed to fit any shirt collar, which has already launched. The other is Viewabill, which is an app and desktop application that allows users to track legal bills and any other hourly services in real time. That way, users don't have to wait until the end of the month to see bills. Alan Dershowitz is a partner in this company and the company's spokesman while David Schottenstein and attorney Robbie Friedman are CEOs. David previously ran and owned Astor and Black Custom Clothiers but sold it in 2012 to a private equity firm.
1. Item: My siddur, Jewish prayer book. Hand bound and custom made in Israel. I pray 3 times/day, sometimes at the office, so I need to keep it handy and available.
2. Item: Picture of my gorgeous wife and delicious kids: she's out of my league and the kids are way better looking than me, if I didn't display their picture I'd just be an asshole.
3. Item: Pack of Swiss stays, stainless steel. I misplace my collar stays everyone once in a while and nothing looks worse than a flaccid, floppy collar. Gotta stay stiff… that might have come out wrong. I also have a couple of titanium Ascot Chang stays made by Swiss Stays. I'm not happy with the quality from this manufacturer, so these are going back.
4. Item: Dollar bill I received from the Lubavitcher Rebbe when I was 8. The Rebbe inspires me to work harder and harder because the more money I make, the more my wife and I can give and build more centers for his emissaries whose focus is to keep Jews connected to their heritage across the globe. Not an easy task in today's world.
5. Item: My iPad with my Viewabill dashboard open and displayed. Lets me monitor my attorneys and accountant as they enter my hours and I can see what they are up to anytime I want. I don't check more than once a day but its nice to know that they know I'm watching them. Plus, I'm never surprised at the dollar amount of my bills each month if I know what's coming. Yes, I am shamelessly plugging this because it's amazing. When this launches it will change everything in that industry.
Also present:
Red Bull- A must – although I'm thinking of switching to 5 hour energy shots.
Mail- It will pile up until its annoying at which point I'll knock it all out in 20 minutes.
My Palm Centro- circa 1998, I love the calendar format on it so i bought 10 of them on ebay because they don't make them anymore. Apple makes great devices but when it comes to their calendar app, they have nothing on Palm.
My desk hasn't been so clean looking in…ever. My desk has never been this clean.
Subscribe to discover the best kept secrets in your city