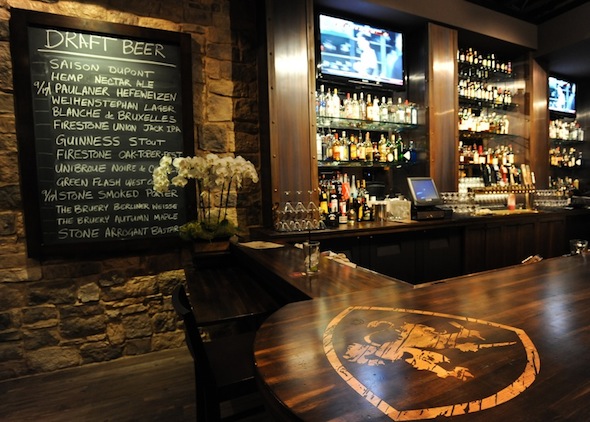 On Monday, March 28th, Haven Gastropub — one of OC's hottest spots for brews and pub grub — will be holding a fundraiser for relief in Japan. In the wake of the earthquake and tsunami that pummeled the island nation earlier this month, Haven is teaming with Mercy Corps to help the families affected in Japan.
"This tragedy has global implications and affects all of us – our staff will be donating their time along with their gratuities to the earthquake relief fund," said Executive Chef Greg Daniels. With Partners Wil Dee and Ace Patel, Daniels has raised almost $11,000 during a similar event early last year for those affected by the Haitian earthquake in 2010. "We're counting on our many supporters to come out and enjoy our full menu knowing that every dollar they spend will help those in need of our help."
Mercy Corps has been working to help families and individuals affected by economic collapse, political upheaval and natural disasters for the last 30 years.
"As long as we are in a position to do so, we will continue to support relief efforts through Mercy Corps," added Daniels. "Whether locally or globally, we feel it is our responsibility to do our part to help those in need."
During the event, which runs from 11:00 a.m. through 2:00 a.m., Haven will donate 100% of profits to a relief fund with Mercy Corps.
Haven Gastropub is located at 190 S. Glassell St., in Orange. For more information or to make reservations, call the restaurant at 714.221.0680 or visit their official web site at www.havengastropub.com.
Like Haute Living Orange County? Join our Facebook page or follow us on Twitter @HauteLivingOC. Want Haute Living Orange County delivered to your inbox once a week? Sign up for our newsletter.